Events
Choose from several of free events at your Library every week. We offer author events, classes, story times and clubs. You can learn new technology skills, exchange in group discussion, tune into radio events, and much more!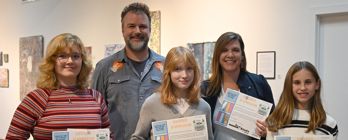 Support CPL and the Friends of the Library this season!
Libraries change lives. Your contribution to and participation in the Friends is a gift that enhances our community.
Support